Engaging the Aging™
Jill Yesko, CPO® and founder of Discover Organizing® will provide participants with ways to positively and compassionately engage older adults. Helping a senior to make decisions about the way they spend their time, as well as managing their physical and social environment,including healthy routines, involves a careful and compassionate approach. Jill will offer her best practices to build trust, communicate effectively, and create positive outcomes for goals set between the care team and the client.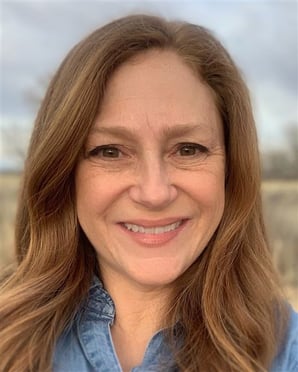 Attendees will:
Identify all of the key players in an older adult's life, and how to include their support for the most benefit.
Discuss how to engage and respond to family members and the client on matters of treatment and safe housing or potential
relocation.
Review strategies for avoiding confrontation, reducing stress, and minimizing confusion.
Teach transferable skills to their clients in terms of paper management, scheduling their day, planning their meals, and other routines that will benefit their lifestyle.
Learn to use techniques that will engage clients in goal-setting
Discover how making small changes to rooms in the home can dramatically improve quality of life for the senior client, and create safer environments for mobility.
Be taught to identify hoarding behaviors and what your next steps are if you observe them.
Jill is an active member of NASMM (National Association of Senior Move Management) and is President of the Pittsburgh Chapter of NAPO (National Association of Organizing and Productivity Professionals). She believes that adults who are in a comfortable, safe (and organized) home environment, even that of an assisted or independent living facility, thrive longer. When living at home is no longer possible, she and her team of Senior Move Managers compassionately relocate seniors to their new home.
*Program Approved for 2 CEU Credits through the University of Pittsburgh's School of Social Work for LSW/LCSW, LPC and LMFT biennial license renewal.
These activities meet the requirements of section 21.133 for professional nurses per the PA State Board of Nursing; those sponsored by national trade organizations, associations and their affiliated state and regional groups.